Digital Transformation Team Structure
Building a high performing team is never an easy undertaking. Building the test team for a Digital Transformation project is no different.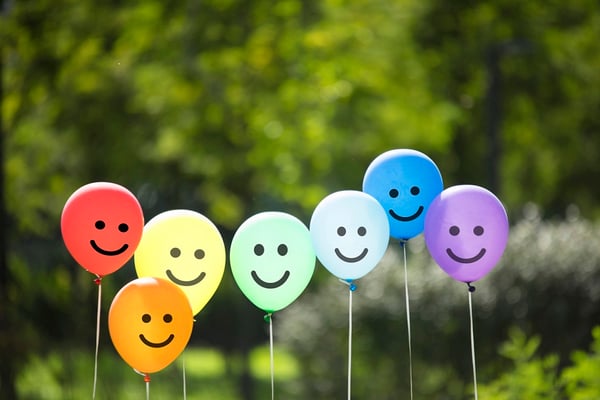 As with any project, when it comes to creating the test team, we need to start by considering the project and business needs. Depending on the project timing, it makes it easier if the Test Strategy has done this and is completed before the test team is built.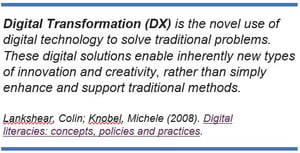 Identify the Skills and Experience You Need
One of the first steps in deciding your digital transformation team structure is your Test Strategy. The Test Strategy should identify the types of tests that need to be planned and executed in order to mitigate the technical, project and business risks. For the purpose of this blog, there are certain test types that I'm assuming, at a minimum, the following will be needed for a Digital Transformation project. This will help us identify the skills needed in the test team.
Functional
Performance and Load
Disaster Recovery
Integration
Security
Accessibility
Usability
OAT
If you can find the required skills in your candidate testers, all the better. If not, then you'll need to train them into the people you have around you. There are pros and cons of this and I'm all for developing employees where possible. However, it needs to be done with a clear plan and there needs to be someone around that can coach the tester(s) in question. Effective testing requires experience and intuition as well as learnt skills.
One thing that often differentiates a Digital Transformation project from others is the variety of user interfaces or channels that need to be tested.
The thing about Digital Transformations is that the user interface should already be pretty familiar to most people and if not, pretty easy to pick up. Therefore, it shouldn't be difficult to find people that can effectively test the user interface.
Match Personality Types to Roles
In my experience, the difference between a good tester and a great tester can be how well their personality type matches what's needed for the role. There are a myriad of different personality type and thinking style tests that are used by different organisations. It doesn't really matter which one you use but do pay attention to the strengths and weakness of an individual's type. I find that some people have been tested and are vaguely aware of their personality type, however, I find fewer people who actively use what they have learnt in their training when recruiting. I find personality types to be a really good indicator of whether someone will thrive in a role and in a team comprising different personality types.
Having done this over the past 10 years, more often than not, I can determine a candidate's personality type during the interview process. It takes a lot of practice and a lot of reading to do this but I urge you to try as it is a great tool to help find the right people for your team.
Attitude and Aptitude
There's an old adage 'Hire for attitude train for skill.'
There's a lot of truth in this however, it takes a skilled interviewer to be able to identify 'good' attitude. Bad attitude tends to rear its ugly head after a period of time on the job combined with a stressful situation and a bad day. If you have the ability to run psychometric tests to screen for attitude then I'd advise doing so.
If not, using questions such as 'give me an example of when you have [insert the attributes you are looking for here]' can help. These questions MUST be followed up with, what did you personally do in the scenario and "What was the outcome?" I find that these two questions are the ones that tell me how truthful a candidate is being. Really press for specifics and if possible, more than one example.
Get the Right Structure
Defining the right team structure ensures there are growth opportunities, clear escalation paths and that key person dependencies are limited. Key person dependencies are challenging to remove when specific technical skills are needed and the team is of a size where it's difficult to double up on roles. However, where possible, it's a really good thing to do. Not only does the additional cover mitigate project risk but getting junior team members to shadow more experienced members provides skill development opportunities for both parties.
Team managers and appropriate leads provide the hierarchy a team needs but make it even more important to define roles, responsibilities and to ensure clear expectations are set. Expectations and responsibilities are coupled with ownership. When people are permitted to owe their work, it creates pride, improved delivery outcomes and motivation to succeed.
Motivational Leadership
Once the team is assembled, the test team leader must find ways to resonate with their team, have a positive attitude and lead by example to get them going.
Leadership and management are very different and require different skills. Building up a team and motivating it to deliver is more about leadership than management. However, if a team or test engagement is poorly managed, motivation wains and the team can quickly unravel.
Now the Hard Work Starts
There will be bumps along the way and the team needs to be nurtured, trusted, encouraged and supported to develop into a great team. Good luck on your digital transformation team structure journey!
Need a Digital Assurance Partner?
In some cases it doesn't make sense to hire a new test team for your digital transformation journey. If your project is only for a finite period of time and the existing test team needs to take care of the business as usual systems then a digital assurance partner can help. Visit our outsourced testing page for more information.