Unless you've been hibernating for the past couple of years then you'll be fully aware that Digital Transformation is at the top of every IT Directors list of things to do. Companies today are facing a couple of big challenges, staying ahead and on top of new technologies and at the same time providing outstanding customer experience. To be clear, Digital Transformation is the process of using new or modified business processes and customer experiences to meet changing business and market requirements by use of new and advanced technology.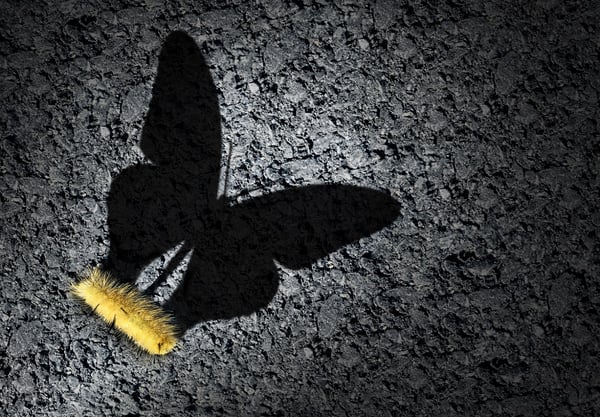 In the modern digital world, end users expect a high quality and faultless digital customer experience. The overall aim for companies is to ensure a truly consistent and excellent experience across all channels without failure. Applications need to be made available in every category of devices which include, phones, tablets, notebooks and wearables and all devices should provide a seamless customer experience based on real user behaviour.
Adopting the new and latest technologies demands a higher process of maturity. Quality Assurance is becoming an important function for organisations who are effectively embracing Digital Transformation.
So, what are the top 5 testing must do's for digitally transforming your business?
Automation – We all know the benefits of automation; saving time, reducing costs and using resources more efficiently, effectively and easily to increase your test coverage are just a few. automation greatly increases the speed of the testing process and shortens the testing lifecycle. automation never sleeps, so you can run scripts at any time of the day or night, along with running automation around a range of machines and platforms at the same time. Obviously, automated test scripts run faster than executing them manually.
Test teams can use optimised test automation for repeated tests on various devices, testing all browsers and operating system stacks efficiently, allowing you to utilise test resources more effectively and apply their skills where they are needed most when they are needed as automated tests can execute unattended with results being published at the end of the test phase.
Agile/Continuous Integration - Agile has been around long enough for most people to understand that by the pure iterative nature of Agile realising benefits and getting your product to market early brings great rewards, not just in reduced cost terms but also in time to market and market capitalisation. Being first to market can bring home the lion share of new customers or revenue.

When it comes to Agile, collaboration and the relationship between the Test and Development teams needs to be stronger. This flexible product development strategy encourages teams to self-organise and communicate regularly as one to ensure the best outcomes.

Continuous delivery has to be incorporated into digital transformation as companies can no longer wait many months before going live. Instead they want a constant flow of updates, which can sometimes be daily, adding new features to create that better user experience. This is challenging for testers. Under this working methodology, testing would be done in small increments in a like-live environment with code integration happening at frequent intervals. This kind of testing helps the tester to detect problems early, measure the effectiveness of a change and determine whether it actually meets end-user expectations.

Testing Centre of Excellence (TCoE) – Despite Agile being a major trend, thus reducing test project team sizes, there has still been a big shift towards having TCoE's. These types of centralised teams create efficiency and quality excellence. This allows test efforts to align more tightly with business needs by defining and measuring KPIs (Key Performance Indicators). Knowing how much testing costs, how much testing is being done and what results you obtain gives a pretty good indication on how the team is performing and the benefits they bring.
Within the TCoE, you can now expect to see non-functional testers, those who will be carrying out performance, usability, reliability testing, etc. of a software application. These testers will be ensuring the readiness of a system as per non-functional parameters which are never addressed by functional testing.
Mobile — Mobile and tablet devices have become a major part of many organisations' digital development strategy, but as this is a new area, many businesses lack the testing expertise, associated tools, and consistent methodology needed for effective mobile development. The rise and expansion of mobile technologies will command a testing framework that is both comprehensive and robust but must be Agile enough to change on demand. The lifecycle of developing mobile applications is relatively short compared to a standard web application, this highlights the importance of automation to perform regression testing where possible.
As User experience is key, the overall focus of many companies mobile testing efforts has proved to be on validating all aspects of a complete customer/user journey. This makes non-functional testing such as security, performance and customer experience even more important and relevant.
Cloud – Cloud, Connected Cloud, Multi/Mega-Cloud is the new buzzword for the cloud conversation. Companies that rely on just one option of cloud, whether that be public, private or data centres, may be left behind in the ever-changing IT world. Therefore using a combination of all of them will mean the experience for IT and those that are using the applications will have a seamless, secure and streamlined service. Cloud testing is a subset of software testing in which simulated, real-world web traffic is used to test cloud-based web applications. Cloud testing also verifies and validates specific cloud functions, including performance and scalability.

In conclusion, Quality Assurance is crucial and critical in any Digital Transformation journey. It is essential for organisations that are dealing with Digital Transformation to have an appropriate digital assurance strategy by identifying the right tools and methodologies to be used as well as measures to assure customer experience is the best possible and to make the QA organisation future proofed.