Today, we welcome back Scott Summers with the final piece in his 'Testing Centre of Excellence' series.
In this blog, I'd like to wrap up this series by providing some possible components for the scope of services that a TCOE might deliver. The scope of the Testing Centre of Excellence services should, ideally, fill the gaps in the testing and quality approach within the organisation. These can be identified through the review process I outlined in the previous blogs in this series:
What I want to do in this blog, is provide a shortlist of some potential components of a service. It shouldn't act as a shortcut or replacement for a full review but it can be used as a guide to help focus the review.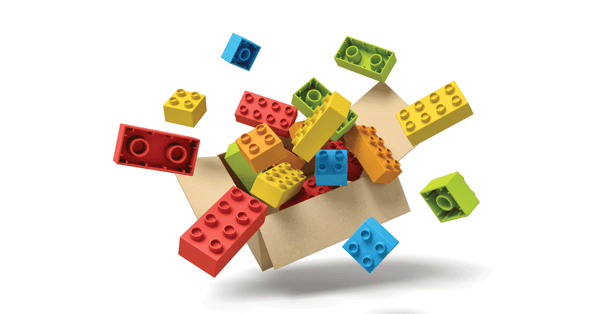 I've been able to compile this list because through my years as a consultant and being a (self-proclaimed) specialist in the field, (based entirely on length of service rather than competency), these are the things that would most commonly add most value to most organisations I have seen:
Source Specialised Testers
Very few organisations, from big to small, have enough experienced and good specialist testers such as SDETs, security, performance & load, usability, resilience and DR. It's difficult to retain them as they are often only needed for a short duration on projects and by their very nature are expensive. The TCOE can mitigate this by having a pool of specialists that can be shared amongst multiple projects and multiple business units.

By having specialist roles in-house, career progression and mobility becomes a reality in what is otherwise a pretty stagnant career path. This in turn ensures talent stays and grows within the organisation.

Define the Organisation's Test Policy and Test Strategies
Many organisations don't have a well-structured test policy and test strategy. Project Managers re-invent the wheel or cut corners in order to meet time or cost constraints. Under-qualified individuals often make poor decisions when it comes to testing. A TCOE can define and enforce test policies that will minimise this risk. Part of the role of the TCOE is to evangelise the benefits of a test policy and to win the hearts & minds of the senior stakeholders so that the policy gets adopted and applied.

Standardise Processes and Practices
I often see a lack of process or a lack of consistent processes/practices across an organisation – big and small alike. Typically, a body that defines and encourages the use of good practices in order to increase test maturity would add value to the majority of companies I've been at. I usually try to avoid using the term "good practice" as the practice needs to fit the culture and personality of the organisation. That said, this is generally because they think, for some reason, they'll get better outcomes by cutting corners of a solid software delivery process. Having a group of people that recognise good quality assurance practices can save time, money and embarrassment. Establishing a program for continual test process improvement will inevitably be beneficial.

Something as simple as a consistent process that provides appropriate and effective defect management so that bugs get triaged, allocated, fixed and retested quickly, will typically save weeks on a project plan.

Identify and Provision Best Fit Tool Sets
As a consultancy, we are often asked to advise on what test tools should be used. This includes test management tools, load & performance and functional automation tools. A TCOE would be able to advise project teams, continually assess and evaluate best-fit tools for the organisation. The TCOE can also allocate licenses and manage the load testing infrastructure such as injectors and controllers. Test Management tool configuration such as defect process, mandatory fields, bug severity and priority definition, standard reports can all be centralised. Having this in place will typically save every project about 2 weeks of effort when they come to use the product.

Provide an Escalation Path for Project Managers
Knowledge accumulation and management is critical. Ensure every TCOE member takes responsibility for gathering, recording, storing and managing information.

Independent Testing
Centralised testing means that the test manager and test team don't report to the Project Manager or worse – the Development Manager. This avoids a conflict of interest which always, always, always results in lower quality products. Having independent testers and a test manager that can go toe-to-toe with the PM and DM without fear of being outranked is crucial to good testing. While a TCOE enables this, the model also provides an escalation path should there be a performance issue or personality clash.

Consistency of Test Management and Reporting
There is often a lack of consistency in management and reporting of testing across projects and business units. A TCOE will prevent the wheel being re-invented time and time again. Ensuring that testing is carried out efficiently and effectively enables the Project Managers to know what that they need to plan for and adds value to projects.
Having an organisational recognition of a risk-based approach to testing and having that approach aligned with the company's risk appetite to ensure testing is targeted properly. It's then possible to ensure testing achieves functional, non-functional and project risk coverage.

I hope you've found this series of articles helpful and enjoyable. Please don't hesitate to get in touch if you are considering creating a Testing Centre of Excellence and want to get some advice.