What is a Testing Centre of Excellence?
A Testing Centre of Excellence (TCOE) can be many different things with different objectives and its scale and reach will vary from company to company. Generally speaking, it's an internal organisation that provides various testing and testing related services to its internal customers. Although internal, it can be set up and delivered by a third-party external organisation. The TCOE can be onshore or offshore and geographically dispersed but, by definition, will always be managed centrally.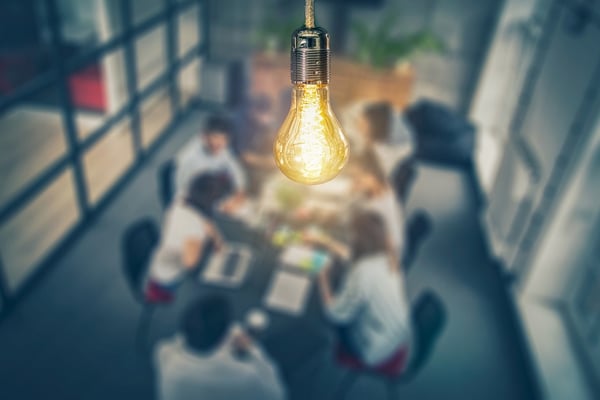 The TCOE defines, coordinates and manages the testing practices, processes, tools, assets and people that will be deployed to projects across the company. The centralised assets, resources and people are distributed to projects as and when required. Often, testers and SDETs often remain in business areas where they can build up product and business knowledge while test managers and test specialists (such as performance testers) remain centralised. This might not always be the case, but if you're considering setting up a TCOE, it's not a bad model to consider and can be a good place to start.
I have seen examples where everyone is centralised and conversely where some test managers remain in business units. It partly depends on the nature and structure of the company, partly on the objectives of the TCOE and partly on the control that certain individuals want to retain and exert on the testers. I've seen it happen many times where system owners and PMs baulk at losing control of their test resources and kick up a fuss when the notion of centralisation is brought up. If you're thinking of creating a TCOE, be very aware of this reaction and be prepared for a fight.

The Testing Centre of Excellence also defines metrics and enables the measurement and capture of data that is valuable to its stakeholders.

There are many benefits to creating a Testing Centre of Excellence and it goes without saying that these will vary depending on the current strengths and weaknesses in your organisation.

A Testing Centre of Excellence Reduces Costs
Decreased costs come from getting economies of scale from licensing and rationalising the number of tools being used across the organisation. It's possible to get these benefits with a decentralised model. However, a TCOE does make this more visible and easier to achieve. When it comes to choosing the toolset for the company, it makes sense to have the senior test professionals make the decision based on experience, careful consideration and evaluation. Too often the alternative is that a PM or TM makes a tactical decision based on their personal preference and experience for what is best for their particular requirement.

There are less tangible cost savings too. Reduced recruitment costs can be gained by reallocation of team members, resulting from more opportunities to re-deploy people. There's also less time spent interviewing and recruiting. By centralising the recruitment, the more senior test professionals in the organisation can be involved and better hiring decisions can be made. I've had my fair share of "bad hires" over the years and I've learnt the hard way how much time, energy and money this burns.
From additional management overhead and escalation meetings, rework to ultimately managing the individuals out of the organisation, please don't underestimate the cost of getting recruitment decisions wrong. I'm not saying that a TCOE makes this risk go away, but it does become manageable, controllable and reduced. The secondary cost saving of better and less recruitment is less time and cost wasted ramping up new team members because processes and practices are consistent across the organisation, they are more likely to be documented and therefore the ramp-up time is also reduced.

A Testing Centre of Excellence Creates Efficiency and Consistency
Enhance efficiency through Test Asset Management - test planning, preparation and execution produces valuable deliverables. These deliverables are used throughout a well-controlled project and will be useful to other projects. Maybe not today, maybe not tomorrow but some day. By defining repeatable processes and enabling knowledge sharing, a TCOE can minimise re-inventing the wheel and increase efficiency by making the assets re-usable across the whole organisation. Testing projects can benefit from reduced ramp-up time and by having repeatable, consistent processes that all testers are familiar with. Similarly, the common and consistent processes for all projects means less time is wasted on documenting and defining processes for each project.

Enhanced efficiency through increased staff utilisation - more effective use of people and reduced wastage can be gained. If a tester or test manager is required at less than 100% on a project, said person can be shared across multiple projects and teams. This is common with specialist testers such as performance testers or security testers. Similarly, if testing is blocked, testers can be more easily redeployed to other projects. Common processes and tools and a defined and accepted cross-charging mechanism enable this.

In my next blog post, I will discuss how a TCOE can:
Increase test maturity and promote innovation across the organisation
Define, encourage and enforce best practices
Define test policy and test strategies aligned with the business needs
Ensure specialised testing services are available
Enable metrics and management information to be collected and acted upon