International Women's Day - Women in Technology
Introduction
In honour of International Women's Day, we asked some of our team members to share their thoughts on working in the software testing industry. There was a wide range of opinion and we have shared some of this with you below.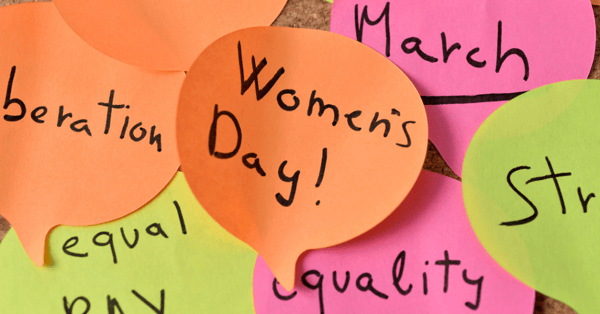 Alira Salu - Test Consultant
"My father was a Computer Analyst which inspired me to follow the same career path. Seeing my dad going to the office every day with passion and dedication; as a young girl, it had a great impact on me. My role is perfect for me as I absolutely love problem-solving and get a real sense of joy from being a part of the team, finding solutions to the problems. My best advice for the younger generation would be 'be kinder to yourself' as situations get better with time. Generally, I feel we have a good number of women in IT but not as many at the top level so I would like to see that change in the future."
Jane Kelly - Test Consultant
"I chose a career in IT because I wanted to be central to the delivery lifecycle to learn faster about the fluctuating stakeholder positions, influences and constraints. I also particularly enjoy working collaboratively, as I am a 'people person.' It's energising to be within a motivated team where morale is healthy and a sense of humour prevails, seeing individuals show a willingness to lend their skillsets and focus towards the greater good.

I would recommend that my younger self should worry far less, listen more, try new things and not be afraid of failure. Deciding to accept opportunities or declining them, can change the course of your life, for the better! Change can be difficult to absorb but recognise that the gain is often worth the pain! I would recommend that my younger self instigate change as well as embrace change invoked by others. It's valuable to know what is within your sphere of influence. Studies suggest, 85% of things people worried about never materialised. I would also remind my younger self of the quote by Maya Angelou (poet and activist), 'People will forget what you said. People will forget what you did. But people will never forget how you made them feel.'

My thoughts on being a woman in IT; use the finely honed communication skills gained as a woman and try to remain neutral. Stand your ground and don't be a 'yes' person without reason. Strengthen your decision-making with supporting facts. Negotiate where instinct tells you. Employers and teams can vary widely, find an employer which demonstrates a commitment to values you support and one which supports your own values. If you are unhappy - make a change. Albert Einstein said: 'Insanity: doing the same thing over and over again and expecting different results.'"
Rebecca MacLeod - Manual Test Consultant
"The IT industry has in the past and still is, very male oriented. I admire the underdogs, who against the odds manage to attain their goal. I enjoyed and was reasonably good at maths during my school years so it made sense to aim for a career that was based around or involved maths. My first job was in an accountants office but accountancy didn't appeal to me so I had to look at other career options. IT seemed the obvious choice.
Most people on my college and university courses went looking for development roles when they graduated. Why? - because everyone thinks they want to write code. You soon realise that working in the IT industry is a lot more diverse. I spent 15 years as a Developer before I realised there was something much more interesting and brain-teasing than writing code, so I switched to testing. Finding a bug in someone else's code is an added bonus. The advice that I would give to my 16-year old self, 'As long as you know where you want to get to, don't be put off if one route closes. Have a backup plan and accept it may take longer to reach your goal.'"
Asmita Dixit - Test Manager
"It was the autumn of 1981, my mom had decided to do punch card operating course during the last four weeks of her pregnancy leave. She was convinced that her company's newly formed 'Electronic Data Processing' division was where she should be, in order to ride the paradigm change from manufacturing to computing.
Eighteen years later, I had similar opportunity to join the well-established IT service industry in India and followed my mom's footsteps. This industry offered me global exposure, financial independence and an avenue for self-realisation. It's an empowering career when we realise that every successful milestone, every transformation journey is positively changing many lives.
I have learnt a lot from my colleagues and mentors. What I would advised my 16-year-old self is '...to build a broader network and to evolve continuously. With the right skills and a strong network, one can create avenues for learning and growth in IT'."