My 70-year young Father entered the digital world for the first time last year; he had managed to successfully swerve the internet and associated technology for most of his life, but the closure of his local bank meant he had to become a Silver Surfer and transact online. Now here's the funny thing, having missed 20 years of painfully developed, lack lustre devices and poor internet speeds, he's straight into augmented reality, surfing the virtual world like a 13-year-old pimply teenager. Voice browsing was his latest trick, however I did notice he ended each voice search command with a – please and thank you…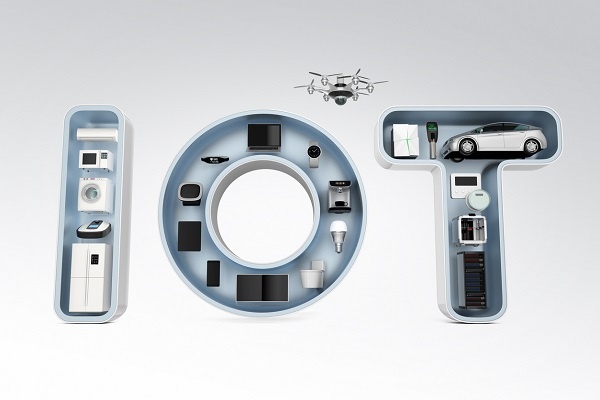 The Internet of Things (IoT) is gathering pace, with over 5 billion devices worldwide and growing at an alarming rate. IoT projects have given us room based screen-less devices such as Amazon Echo and Google Home, which are gaining momentum to enhance our daily lives. It is clear to see that the gathering of information on what we do, where we go and what we like will be analysed, dissected and algorithms of work will be created to map our every behaviour, in return we will be told to eat better, move more and at some point visit our doctor especially when we don't follow the first two rules…, in fact our wireless-enabled wearable technology devices will tell us exactly how we are functioning and how best to keep functioning. Employers will shower us with Fitbits (there are similar devices) and monitor our health and stress levels at work, leading to better working conditions and lower insurance rates as we will all be fitter than a butcher's dog. With our learning our machines are learning with us and the use of our data will both enhance our lives but also play a major part in how technology will be developed, think big and think Big Data.
When we speak of innovation and development of new tech we must mention 'fail fast'. It is true that with Agile and DevOps methodologies it is easier to scope and develop and have a go, but with failure a possibility you can easily pivot and try and try again until you get it right.

About nFocus

nFocus Testing are a long established multi-award winning company including European Vendor of the Year 2016, Best Medium Sized Business 2015 and 2014 Microsoft Global ALM Partner of the Year, who specialise in improved software quality through Testing, protecting clients' reputations and reducing costs. Our consultants are specialist in testing and have been delivering a range of testing services for over 15 years. We are one of the leading UK based testing companies with a strong reputation across multiple business sectors. We provide an unbiased assessment of best approach and best tools for the job.
To discuss a Testing or to talk through your situation with one of our specialists, please call us on 0370 242 6235 or email info@nfocus.co.uk