Today we welcome nFocus employee, Kyla Rice with her 'Musings on Working from Home'.

Like many of you I have found myself working from home since lockdown began in March. Fortunately, this did not fill me with dread, as I was fortunate to already have the flexibility of working from home as needed.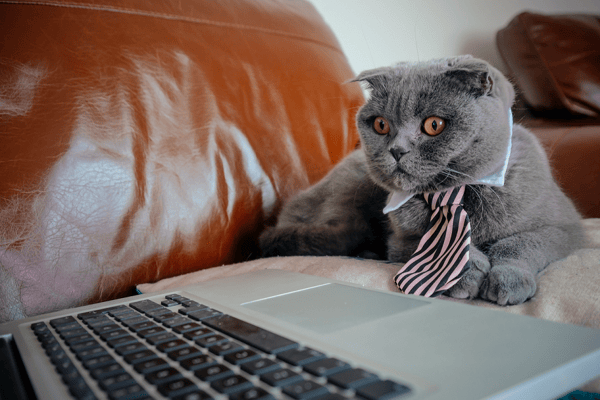 When lockdown came, like many others, I already had the necessary kit and access to work from home. So, I simply carried on. I was working with the same people on the same project, we had established relationships and knew what we were doing, so no drama.

Recently a brand-new piece of work started with a new client, this was different as there were no established relationships. How was this going to work?

Previously at the outset of a new project, a face to face initiation meeting would be a popular option. This would be used to establish relationships and develop a rapport as well as information sharing and fact-finding. This would involve multiple people travelling to a single location and in these times of staying safe and travel restrictions, simply was not an option. So instead, the same meeting was organised with the same attendees over a video call. It worked very well, all the necessary information was shared and as an upside, no time was spent on travelling.

We scheduled daily bug triage meetings over video call/screen share and provided progress reports. All other communication was on an ad hoc basis as required. My colleague (who I usually sit next to in the office) and I kept a line of communication open with messaging on Teams voice/video calls and screen sharing as needed. We didn't miss out on communication at all.
So, how did it work? Well, it worked very well and in fact, I think it worked better than usual when working across locations.

When I've worked across locations previously it hasn't always been as effective. It could often feel like there was a central hub where the real action and communications were happening and the correct adjustments weren't being made for those not in that location. Now we're in a situation where the majority of people on the call are in separate locations (home), it has levelled it out and we now know that we must prepare, use collaborative tools and make more effort with our personal communication.

Using tools and technologies to facilitate communication is vital to staying connected when working from home, being comfortable too is important. No doubt across the world there are many varying levels of home working set ups, as we will have different levels of space available. Wherever possible it will help if you can set up a distinct workspace, this will help you to be more organised and in a productive work frame of mind, it also enables you to 'leave work' at the end of your working day.

If you are going to be working from home for a while, it may be worth investing in equipment to make things easier, a relatively inexpensive option is a keyboard for your laptop which allows you to sit the laptop on something to raise it to eye height, which is far better for posture. Sometimes I lift my laptop on top of a chest of drawers which makes an improvised standing desk. I find this gives my back and shoulders a break and it's said to improve post lunch digestion and boost energy levels.

If your home isn't quiet and you are on calls, a pair of headphones with a microphone can help reduce background noise for anyone you are speaking to and will help you hear who you are speaking with.

In the future, those of us that worked in offices will probably start to return to the office. Will it be the same again? Many of us will wish to return and have face to face interactions with our colleagues but will we want to do it every day knowing that we can work effectively from home? My personal hope is to have the best of both worlds, to have the opportunity to meet and work with colleagues/customers face to face and to regularly work from home. It would not be by exception but would be acceptable and 'the norm', using the time management and communication skills we have learned/adopted over the past few months to make it a success. It would also be prudent to keep the technology and mindset of working from home alive, so it is on standby for whenever next needed. This could cover all sorts of things from the car won't start to business disaster recovery.

How have you found working from home, do you have any tips to share?