Insights on Recruiting Test Automation Personnel
As a business, we take pride in actively listening to our clients, prospective clients, and team members to ensure that we are consistently providing the right services to meet the evolving needs of our industry.

Through this approach, we have observed that many individuals and organisations have been facing persistent challenges when it comes to recruiting test automation professionals such as Test Automation Engineers.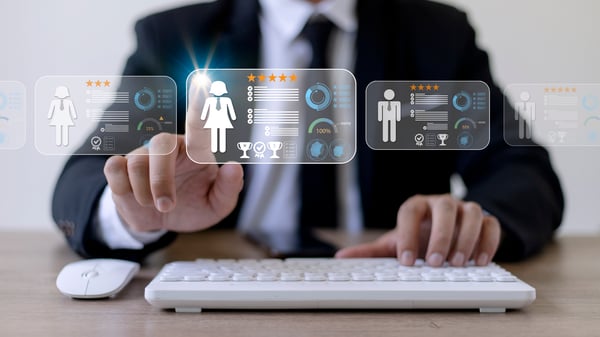 This concern has grown to such an extent that, in 2021, we took the initiative to establish our very own training program, the Test Automation Academy.
As a result, I have had the privilege of engaging with hundreds of businesses over the past two years. These interactions have provided me with a deeper understanding of the specific challenges that organisations are encountering in this regard. I felt there might be some value in sharing some of these with you right here in this blog.
High Demand:
Test automation has become an essential part of software development and software quality. As more businesses prioritise automation to improve efficiency and quality, the demand for experienced test automation professionals has surged.

This high demand creates a competitive job market where qualified candidates are in great demand, making it more challenging to find and hire them.
Specialised Skillset:
Test automation professionals require a specific skillset that includes proficiency in various programming languages, test automation frameworks, and tools.

Finding individuals with the right expertise in these areas can be difficult, as it often requires a combination of technical and domain knowledge.

Test automation professionals occupy a unique position at the crossroads of software development and software testing.

Their role necessitates a skill set that is a harmonious blend of the coding proficiency seen in software developers and the inquisitive, analytical nature characteristic of software testing professionals.

This duality is what makes their skill set highly specialised, and finding individuals who can adeptly balance these contrasting abilities can be a challenging endeavour for businesses.
Continuous Technological Evolution:
The field of test automation is constantly evolving. New tools, frameworks, and technologies emerge regularly, which means that experienced professionals need to stay updated and adapt to the changing landscape. As a result, finding candidates with current, up-to-date skills can be challenging.

For example, Selenium WebDriver has been a mainstay for a large number of years but now we are seeing more modern tools like Playwright gain a huge amount of popularity.
Salary Expectations:
Experienced test automation professionals often command higher salaries due to their scarcity and level of expertise. This can strain a company's budget, especially if they are seeking to hire multiple experienced professionals.
Contractor vs Perm:
Many organisations I have conversed with highlight that some of the most accomplished automation professionals they have collaborated with prefer to work as contractors, commanding substantial daily rates, rather than transitioning to permanent employment.

Consequently, when these organisations seek to hire permanent staff, they often face a challenge, as a significant portion of the potential talent pool prefers contract roles.
Competition:
Tech companies, in particular, are competing to attract the same pool of experienced talent. Start-ups, established corporations, and consulting firms all seek experienced test automation professionals, making it a competitive market for recruiters.
Relocation & Remote Work:
Sometimes, candidates with the right experience are not located in the same geographical region as the hiring company. This can create barriers related to relocation or finding experienced professionals who are willing to work remotely.

In the post pandemic world, we are seeing organisations move back to a small number of days in the office and so this now is starting to cause some issues.
Job Hopping:
Having such a sought after skillset means that test automation personnel really do have the pick of the jobs and as such can be made quite enticing offers to move jobs.

This means that people may move on quicker than with less sought after skills. This can lead to instability in staffing, as companies may find it difficult to retain experienced professionals.
Diversity & Inclusion:
With such a scarcity of test automation professionals in the marketplace, organisations have spoken about having limited choice during the selection process. This has had a knock-on effect when it comes to diversity and inclusivity.
Lack of Mentoring:
The shortage of experienced professionals can hinder the mentoring and training of Junior SDETs, creating a gap in the talent pipeline.

As a result of these roadblocks, I have observed organisations approaching solutions in various ways. These approaches encompass hiring contractors, collaborating with service companies, working with nearshore and offshore teams, and utilising Academy models like our own.

While each of these strategies has its advantages, we naturally have a bias towards the Academy. We love the fact that, through our Academy, we are investing in and nurturing the talent of tomorrow with our clients. If you'd like to learn more about our Academy, you can do so here.

Whilst these are the experiences I have observed, I would be keen to hear the experience of our readers. Please share how you have got on in the comments section and we will be sure to respond.