nFocus are delighted to be showcasing their innovative testing services at DevOps World taking place in London on 2nd November.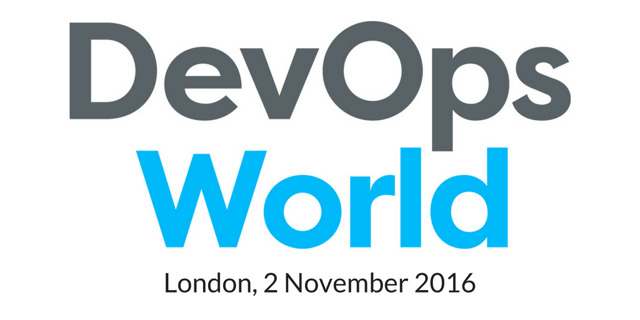 As a multi award winning software testing consultancy, nFocus have experience of helping a wide range of organisations improve the quality of their software in DevOps. You can watch our latest Testing and DevOps webinar 'Supporting DevOps Through Testing...it's not just about automating tests!' here.

The 2nd DevOps World forum shows how to achieve continuous business planning and bring customer feedback into the development lifecycle. The event forms part of the Cloud Enterprise Technology Series, a global series of events that helps enterprises identify how Cloud is enabling a new wave of business opportunities – this includes the Cloud & DevOps World, Cloud MENA, Container World and Cloud Native & Security.

Come and meet the nFocus team to talk about software testing, DevOps, test automation and more. We're also running a prize draw for a GoPro HERO5, so don't miss out!

About nFocus

nFocus Testing are an industry leading multi-awarding winning testing consultancy operating across the UK since the year 2000. nFocus help organisations flex, scale and manage the high peaks and low troughs of their testing requirements. They have delivered a full range of testing services for many clients across numerous verticals. Why nFocus:
Specialist QA and testing consultancy for over 16 years managing a team of over 120 UK based consultants


Vast domain experience across most sectors including Technology companies, Banking & Finance, Media, Retail and Energy
Experience of working within all processes and methodologies and in recent years developed a strong approach to improving quality within Agile and DevOps projects
Key competencies covering Test Approach, Test Automation, Mobile Testing and Performance Testing
Awarded Microsoft's prestigious 2014 Worldwide Application Lifecycle Management Partner of the Year for our work improving quality throughout the application
A specialist testing recruitment capability through our recruitment arm branded as RecruiTest.
To speak to nFocus about any testing requirements you may have call us on 0370 242 6235 or email info@nfocus.co.uk.