Tis the season for scary stories. Halloween brings us plenty to be scared of, especially if you work in IT and especially if you've not taken testing seriously…..seriously..!!!
You don't need ghouls, ghosts, or shaking skeletons to bring chills to business people's spines this
spooky season, not when we've had a year so rich in company disasters. Whether caused by poor
code, insufficient testing, bad environment set up or just a case of bad luck, some business events have been so bad as it has put the fate of thousands and the reputations of some of the biggest companies in the world at risk.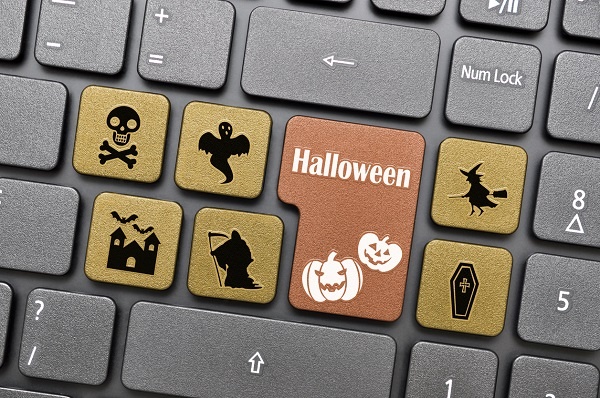 These software disasters are horror stories that can make even the most accredited CEO's wish they'd never been born. Aside from the reactive nature of trying to fix the issue quickly (and discreetly) and the suspense of whether a company can survive such a fall, these moments affect consumer trust of brands for years to come.

Now if you are fragile by nature, on prescription medication, or have trouble sleeping at night you may not want to read any further. For this is the stuff of nightmares, here's our top ghoulish tales that all came to light during this witching month of October:

Sainsbury's
Sainsbury's customers missed out on the company's annual loyalty card bonus points incentive when a problem with the system failed to upload the bonus points. The incentive, called 'Swipe and Win' was run in their UK stores from October 6 to 8. During 'Swipe and Win' customers who spent £10 or more could receive bonus vouchers worth from 200 to 5000 nectar points. However, due to a bug in the software that runs the program, the bonus points weren't allocated, leading to customer complaints.

Pizza Hut
Popular pizza restaurant, Pizza Hut, was hacked recently, the attackers stole customers sensitive financial information. After the hack customers reported fraudulent transactions going through on their cards. Hacks of this nature can be catastrophically bad for companies, and they are becoming more common place. What made this situation even worse is that Pizza Hut waited two weeks before notifying customers of the breach. The breach also affected the company's website and mobile app.

Equifax
Recently Equifax has become one of the latest in a line of companies to be affected by malware. This malware attack leaked the personal information of over 145 million Americans! There were also Canadian and British customers leaked, amongst others. This is an example of software gone wrong on a monumental scale. What makes it even worse is that after the event it was revealed that the vulnerability that the attackers exploited was a known one which could have been patched. In the fallout of the event the company's CEO resigned.

T-Mobile
On to our next software horror story. A bug was discovered on the T-Mobile website that gave the information of the company's wireless subscription customers to hackers. The scary thing about this particular hack is that all the attackers needed to gain private account details was a customer's phone number! This bug went unnoticed for months until reported by a security researcher. T-Mobile did patch the bug extremely quickly once made aware but having a bug of this nature unnoticed for months can have a serious effect on a customer's trust.

Deloitte
Deloitte is one of the largest accountancy firms in the world; and also another victim of a sophisticated, large scale hack. The hack leaked confidential emails and plans of its blue-chip clients. The real red-faced moment in this incident is that one of Deloitte's services is providing high-end cyber security advice. To then fall victims to such a hack themselves can have a seriously negative impact on people's trust of their advice and potentially leave the clients open to a similar hack.

Google Maps
Wow, we've had some real horror stories so far. This one is a little quirkier a story. I'm sure most of us have used Google Maps in our lifetime and trusted it to get us to our requested destination. Well, in this incident a bug in Google Maps' system meant that Dargan, a quiet suburb in rural Australia was unusually inundated with tourists as the app lead them there instead of to the Blue Mountains, where they had wanted to go.

Barclays
Barclays has recently been making a change to some of its systems. Customers of what was Barclays Stockbrokers have had to change to a Smart Investor account. The new accounts involve new technology, log-ins and passwords, all hotbeds for problems in new systems; and the changeover has not run smoothly. Among problems of customers not being able to log-in, some have been affected by a bug which has left them waiting a week or more for dividends.

Such a large-scale migration is the stuff of nightmares for IT departments everywhere. To have issues with people who want to access money, on large scales, would keep IT managers up and down the country awake at night.

Dnsmasq
Seven security bugs have been found in the Dnsmasq application. The Dnsmasq application is a tool that provides devices with simple DNS server and DNS forwarder capabilities, amongst other things. The bugs that have been found have opened the risk of hacking to a large number of desktops, servers and smartphones as well as a multitude of different IoT devices. Dnsmasq is available on a multitude of different operation systems, including Android and Linux, meaning that the potential scale and reach of the problem is colossal.

Well there we have it. Just a small selection of software horror stories to keep you up this Halloween. But this article isn't just to scare, it is also to outline why testing is important and what could happen if you don't test well enough….

For more software horror stories follow the nFocus twitter.