As a multi-award winning software testing consultancy, nFocus live and breathe Agile. So much so that we decided to run our Marketing Team using Scrum. If you're interesting in learning about the benefits of adopting Agile from a testing perspective, check out this white paper instead.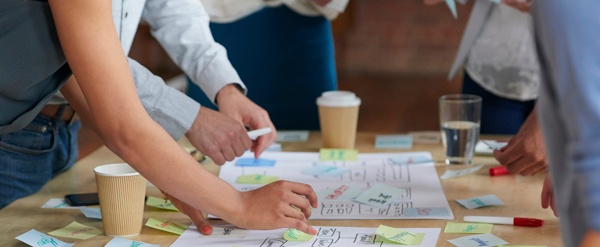 The Marketing Manager assumes the role of Product Owner and Scrum Master. The team is then made up of the Marketing Manager, Marketing Assistant, and two Inside Sales Executives.
At the beginning of each year, the Marketing Manager analyses what activity can be undertaken during that year and this forms the Product Backlog. The Product Owner receives input from the stakeholders through Board Meetings and ad-hoc meetings throughout the sprint.
The sprint lasts a calendar month, with a planning session including the whole team on the first day of the month. Prior to this meeting the Product Owner prioritises the backlog based on input from the stakeholders and considering the performance of the activities that we're undertaken previously using insight from the CRM system. In this meeting, the team discuss what is the maximum amount of activity that can be undertaken out of the product backlog within the budget and time available.
A daily stand-up occurs at 9am each morning that covers what each team member has completed the previous day, what they are working on today, and any blockers they have.
At the end of each sprint, a Sprint Review meeting takes place with the Scrum team, and the Managing Director who represents the stakeholders. Shortly thereafter a Sprint Retrospective takes place to inspect what went well, identify what could be improved, and define how this can be implemented.
In the software delivery world, we observe the benefits of Agile not being achieved and sprints failing due to the scope not being understood, therefore not ready and when the task is completed then you have nothing to mark against (done). We have therefore taken advantage of the consultancy knowledge and added a definition of 'Ready' and definition of 'Done'.
The benefits of Agile in this case has been hugely beneficial. It has enabled us to better respond to change, exploit new opportunities and reduce spend in areas of waste. Should a marketing activity perform poorly, we can quickly adjust during the activity by changing the activity or stopping the activity. Should a new marketing opportunity present a strong business case, we can input into the Product Backlog and consider it for the next sprint. Better still, the output has been tremendous. Our team also won a "Best Marketing" award in 2015 from the Best Business Awards.