Quality Assurance in Education - A
n Insight into the Role of a QA Tester
The higher education sector seems to be ever-growing with different faculties updating old student management systems to innovative new ones. Working on a project in this industry has a lot to offer and it can be really exciting to see how a system/application can evolve over different development and test phases.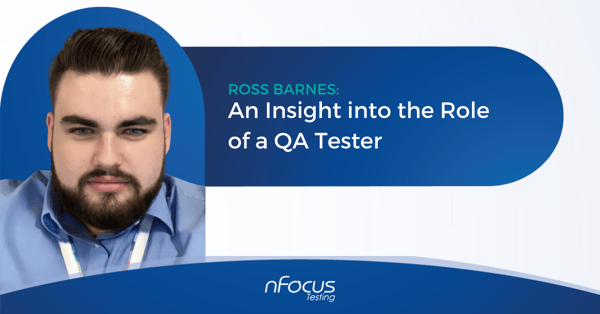 As a tester of Quality Assurance in Education, this sector has the potential to expose you to many different types of testing. Here are just a few I have been party to so far:
Automation:
Automating a process such as applicant admissions and student enrolment, as per the manual process set out by users of the system. Creating a comparison tool that checks after a system update that certain data or config is retained, as well as monitoring config across numerous environments.
Integration:
This ensures student data input into a student management system is successfully sent downstream to the correct tables and front-end systems. This also involves querying databases to ensure data is displayed as expected and transformed where applicable.
User Acceptance Testing:
Assisting UAT and working closely with real life users of this systems whilst they perform their real-life processes on the new system, giving a measure of how good the system performs in normal scenarios.
Compatibility:
Checking the compatibility of new systems such as a direct admissions portal is crucial as this will be used by many potential applicants. Cross-checking the look and feel across several devices, operating systems and browsers can give the faculties piece of mind that applicants will not have these issues when its time to apply. This could be the decisional factor of a potential student applying or not applying to the university.
Accessibility:
It is important to make sure that all systems are usable by everyone, especially in the educational sector. Checking that the system is WCAG compliant is crucial as if potential applicants or students are unable to use a system they may not apply there or continue to study there.
Performance:
There are many different elements to a project in the higher education sector which need performance testing. This ranges from student facing applicant portals when there will be many concurrent users, to jobs that process large amounts of applicant data to and from downstream systems. It is important these volumes are met, especially during the busy months when applications are being received.
What makes the HE sector stand out?
So, what makes the higher education sector different to others? This sector has many stakeholders which all have an opinion on what needs to be included in the final product. It also means requirements outlined by one stakeholder could conflict with one or more requirements outlined by another stakeholder. This leads to an influx of requirements coming in and out of scope, even during the testing phase. The end goal of producing a system that streamlines both employee and student activities is something all stakeholders share and this influx of differing requirements requires very careful balancing and certainly makes every day interesting!
Another aspect that distinguishes the higher education sector different to others is the large number downstream student and tutor facing systems. These all rely on data input in the main student management system and this does come with its challenges. Many of these downstream systems can be owned by third party companies. This can slow the testing process down due to factors such as a manual file upload, downstream systems owned by the faculty but managed by a variety of different teams. This brings me onto the social aspect of a project in this sector...
The scale of some educational projects is tremendous and requires a sizeable workforce to deliver a successful product on time. This mean you will have the opportunity to meet people from all walks of life and experiences and working as part of a large team provides you with the support needed to efficiently complete tasks and testing activities.
All round as a tester, the higher education sector is really interesting to work in and knowing that systems or applications that you have worked on are going to be used for years to come by many applicants, students and staff fills you with a great feeling of accomplishment. It will be interesting to see what is developed next in this sector, as it is continually innovating and growing. There are always new ways for processes to be streamlined or improved, which will lead to new systems or projects being created. In a sector as big as this, we can only wait to see what comes next.
If you require support for Quality Assurance in Education, please contact nFocus for consultation.