Test Automation Advantages - Spring into Action
As we are in the middle of the spring season, there's never a better time to revisit areas in our work/home lives and look at applying a fresh approach to make improvements.

The same can be said for software testing and exploring fresh ways of being innovative in the use of processes, tools and methodologies applied. The new financial year can bring new opportunities to invest in improvement initiatives and the spring season can often give rise to renewed energy, open mindsets, renewed commitment to try and apply new strategies and look to reduce none value-add activities.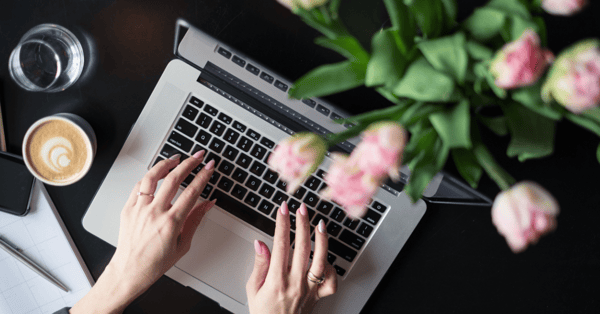 We often hear the term 'work smarter and not harder'. This is where the test automation advantages can come into their own!

Test automation is a very much talked about and read about topic, but how much is it actually implemented within organisations?

The answer to that depends on many key things including statistics measurement and awareness of what's available. What is it compared to, where are the start and end points and units of measurement? How can we assess the accuracy of the results etc?

Some of the vital measurement areas used in commercial operations include cost reduction, return on investment, speed to market and systems availability. With these in place, businesses can thrive and deliver; exceed customer & shareholder expectations and grow.

The term 'spring' is defined as to 'move or jump suddenly or rapidly upwards or forwards', that's most certainly what is frequently desired in many project deliveries. This can be achieved with the correct planning, tools, skillsets and procedures when applied to software testing practices.

'Spring' is also a term used to describe devices which can exert constant tension or absorb movement. Test Automation can help achieve these. For example, applying a steady measured & consistent volume of test execution records or applying peak & load to systems processing.
Test automation tools are cleverly designed and can be used to absorb movement such as applying 'wait' time to accommodate page loads and changes in how testing is done can be edited in one place. Even so, it offers benefits in multiple areas which use the shared re-usable elements and resources. Movement in delivery schedule can also be more easily accommodated because benefits of Test Automation such as shared look ups, repeat future re-use with reduced manual effort.

Test automation can and does significantly improve results in all of these areas, providing it's used in the right way and on the suitable target areas.

Regularly, we find there are still many organisations that do not yet use test automation at all and have not yet taken advantage of multiple Test Automation benefits.

The reasons are diverse, such as lack of expertise, accessible funding, technical awareness, system compatibly, technical terminology, lack of change management, plus a plethora of other unknowns.

There are a myriad of test automation tools available with a whole host of different features, price tags, options and product offerings. Analysis of your current and future company needs, choosing the right tool for your organisation, systems, areas to automate - how, when and what to implement are a very important set of decisions. Success or failure depends upon these being thoroughly researched and well thought out.

Some have tried test automation but not with qualified professional support and advice on tool selection, implementation and training. This has resulted in abandonment of plans or a sequence of re-attempts, including rework incurring high costs and other commercial impacts in order to achieve the much sought after efficiencies and cost benefit objectives.

Test automation involves running testing scripts without constant human interaction. As these activities are computerised, they can be run much faster and can even be left to run during the day, freeing staff up to undertake other activities in parallel, overnight and/or at weekends.

This gives speedy results and valuable management information on problem areas and identification of next steps.

Faster test execution gives an earlier view on results and code/environment quality. Early identification of defects in the system costs much less if known about sooner, rather than later. Actions can be taken to plan around the delivery more easily, well in advance of change release dates.

Computerised activity helps to provide consistency and provides the option of reusability, reducing the likelihood and impacts of human error. This decreases costs and increases testing coverage and execution outputs. Automation tools and techniques can also be used to create test scripts, upload them and create volume test data records as well as execution. This can and does result in multiple cost savings in more than one area. In addition to speedier activity – the reusability of automated activity can deliver return in investment time and time again. That's well worth a fresh look at how test automation benefits your business, as seen in our recent Test Automation Case Study.

Even if there are areas where manual testing is required, which is dependent on attended human interaction, automation can be useful for volume testing and creation of test data records. For example, where testers can leave the office for the day and arrive in work the next morning with hundreds of records ready-made upon which to run testing against.

Think significant cost savings, faster timescales, better quality, earlier Management Information, efficiency, improved trust and commercial credibility.